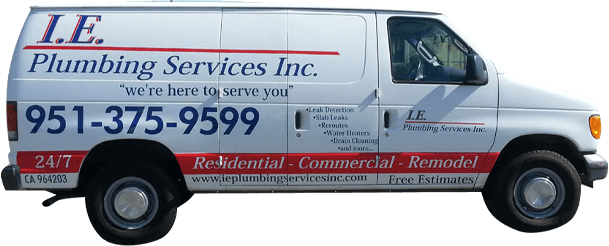 Need A Professional Plumber In Temecula?
Complete Plumbing & Drain Services Temecula, California
Are you looking for an affordable professional plumber in Temecula, California?  From drain cleaning services to installing water heaters we provide top quality home and commercial plumbing services.  Our commercial and residential plumbers include specialists in sewer cleaning and repairs, leak detection, slab leaks, and just about any other plumbing repair needs you might have.  We even have specialist remodeling plumbers.
Our experts are ready 24 hours a day, including weekends and holidays, in well-stocked trucks with the latest in advanced equipment to do the job right the very first time.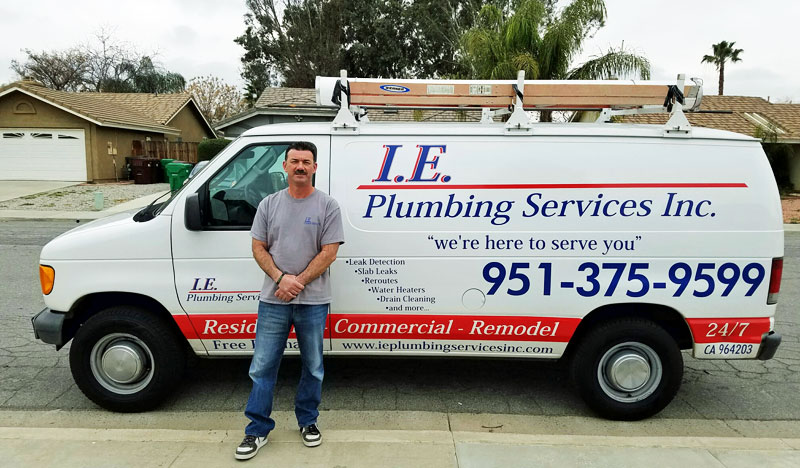 I. E. Plumbing Services Inc
Family owned and operated we stand behind all our work, and go above and beyond the ordinary with our promise of quality workmanship at fair and honest competitive rates.  You'll also come to appreciate our attentive customer service.  Unlike many Temecula local plumbers, with licensed master plumbers we can handle gas-line problems, upgrades, and installation.  Our residential plumber and commercial plumbing service crews are highly trained, licensed, bonded, and insured for all your plumbing and drain cleaning needs.
We Service All Temecula With 24 Hour Immediate Response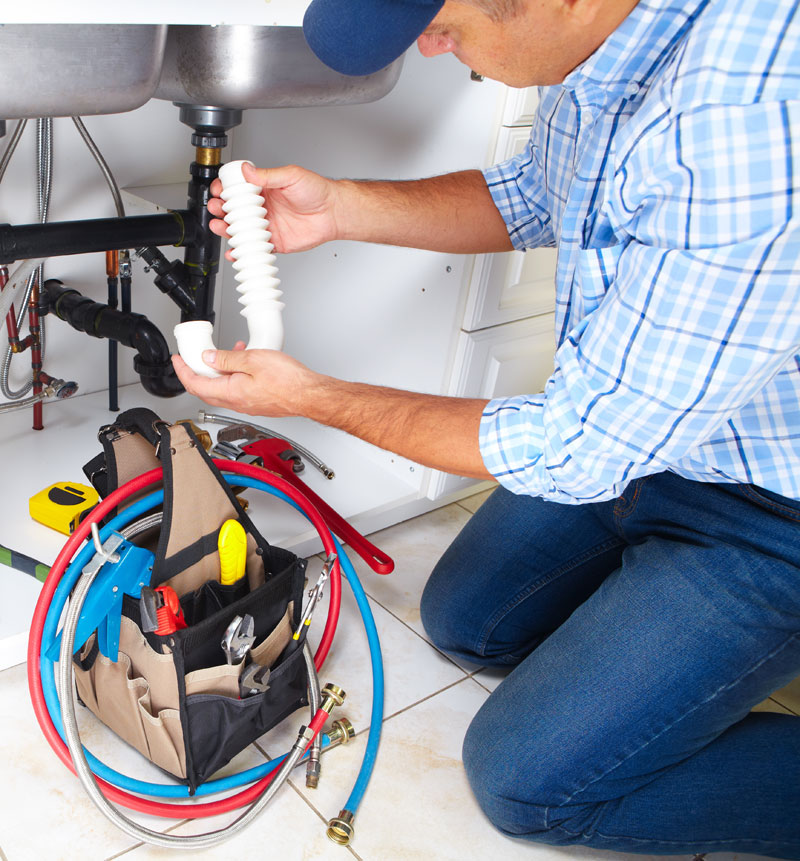 Temecula Residential Plumbing Services
Whatever your residential plumbing problem is, we'll send out the right master plumber, plumber, or technician with the right equipment and all the parts you're likely to need for one-call one-stop service.  We're ready for minor incidents (well, they seem minor after they've been taken care of) such as clogged drains and toilets that are clogged or need some toilet repair.  But we're also experienced in difficult issues such as sewer line and water heater repairs.  We can re-pipe for a slab leak repair, or completely re-pipe your whole home.
Temecula Commercial Plumbing Services
Our focus as a commercial plumbing contractor has been on property management for HOAs, condos and condo associations, apartment buildings, and office buildings.  We have the training and experience that it takes to handle large-scale facilities and their plumbing systems, including restaurant grease traps along with public lavatory and other commercial fixtures.  We understand your accounting procedures and set high standards for our preventive maintenance services along with our quick and economical repairs for exceptional commercial plumbing services you'll stick with.  We're ready to step in and lend a hand with preventive maintenance plans, contingency planning, and emergency repairs.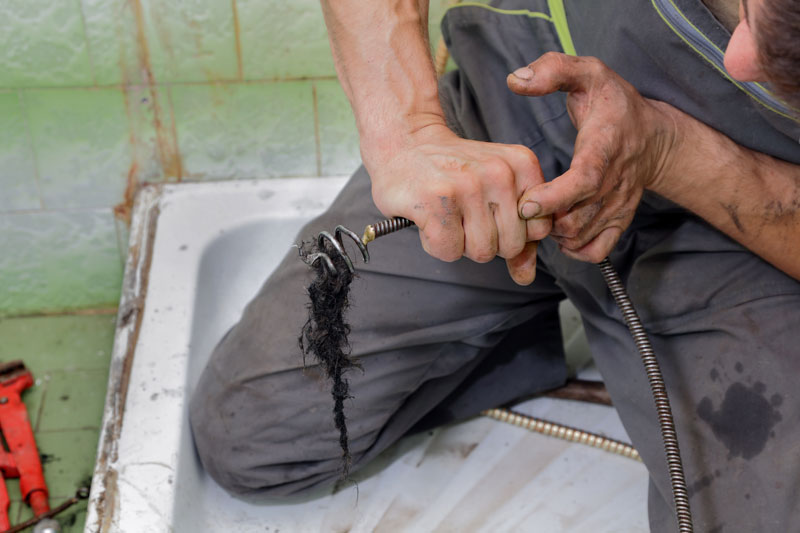 Drain Cleaning Service Plus
A clogged drain is the most common yet often the most frustrating of plumbing repairs.  Don't ignore any slow-draining sinks; problems can worsen quickly.  And don't waste time on drain cleaning liquids they don't work and are very caustic and harmful to your pipes and yourself and family.  Nor waste money on a rooter-only guy that you have to keep calling back every few months.
The blockage or cause of slow-draining might be in the easily accessible U-trap, something much further down the drain pipe, or all the way out in the main sewer line.  For kitchens, it's likely to be built-up grease trapping food particles, for laundry room lint and fabric softener, and in the bath a combination of hair and soap scum.  A toilet might back up due to some object getting flushed, tree roots, or any of a number of sewer line blockages.  Everything eventually connects together, so if you think you need drain cleaning you just might need sewer cleaning instead.
Hydro jetting is the new industry standard for thorough drain and sewer cleaning, with the longest-lasting results.  Drain snakes and even augers may just punch a hole through an obstruction (especially hardened grease on long lengths of pipe).  High-pressure water jets remove all build up.  Our hydro-jetting equipment features the latest in high-tech pumps and jet nozzles and hoses that reach as far as 500 feet.
Our tech also includes in-pipe video inspection cameras to track down a blockage and check out the condition of your drain and sewer pipes.  Hydro jetting can even remove tree roots in most cases, but if a sewer line repair is necessary we can handle it. Learn more about drain cleaning services in Temecula
Your Remodeling Plumber
In addition to replacing damaged fixtures, our remodeling plumbers provide outstanding installation services for drains, faucets, and fixtures in the laundry room, bath, and kitchen remodels complete with all the necessary plumbing. We're also experts in installing dishwashers, washing machines, and garbage disposals, lines for ice makers, under-sink water filters, and whole-house water softeners.  With licensed master plumbers we can also extend and upgrade gas lines as well as install gas stoves and gas dryers.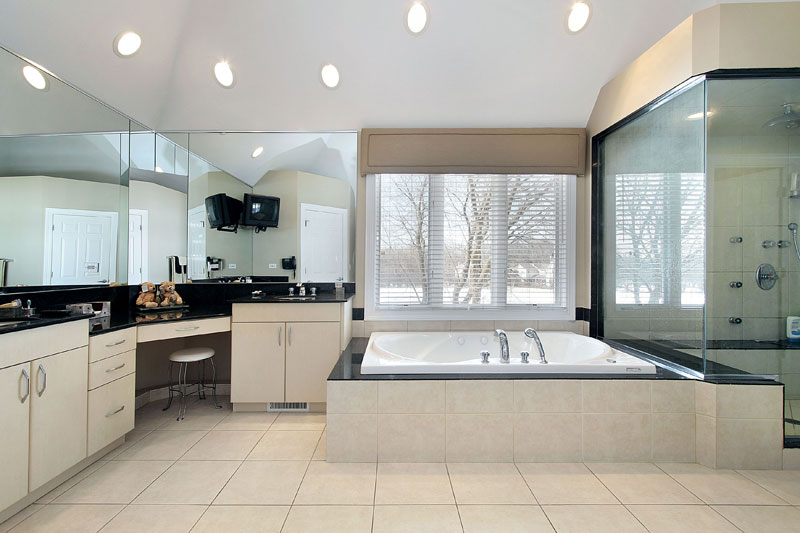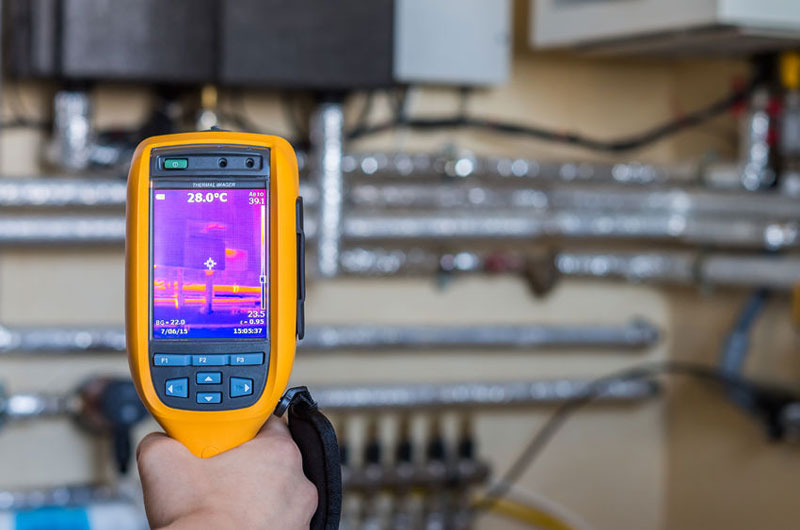 Leak Detection in Temecula
Our advanced equipment takes us well beyond the old trial-and-error methods.  If our sensitive pressure testing indicates that there is indeed a leak we'll use the latest in thermal imaging (IR) and ultra sound to track it down.  We may also use video camera inspections within sewer lines and drains.  Unlike most local plumbers in Temecula, we're licensed for gas line repairs as well as for water and sewer leaks.  So once we've found the leak we'll get your plumbing, sewer, or gas line repaired or replaced.
Slab Leaks
If your sewer, or water leak happens to be under the concrete slab foundation (called slab leaks) knowing its location to within a couple of feet is critical in choosing the best course of action.  That could be jack-hammering through the concrete for a spot repair or re-piping around the area.  The best option depends on the location of the problem and the overall condition of your pipes.
Slab leaks have many causes, including shifting ground and simple corrosion and changes in weather too hot or cold.  They often provide only tell-tale clues and it may take months for you to notice.  That's unfortunate, as during that time it can cause erosion that undermines your home's or businesses' foundation that can in turn cause massive damage.  So call us immediately if you encounter clues such as increased water bills, dampness, warm spots, odors, your water heater running more frequently, or low water pressure.  Leak detection is quick and comparatively inexpensive — providing you with either peace of mind or heading off expensive trouble. learn more about our Temecula leak detection services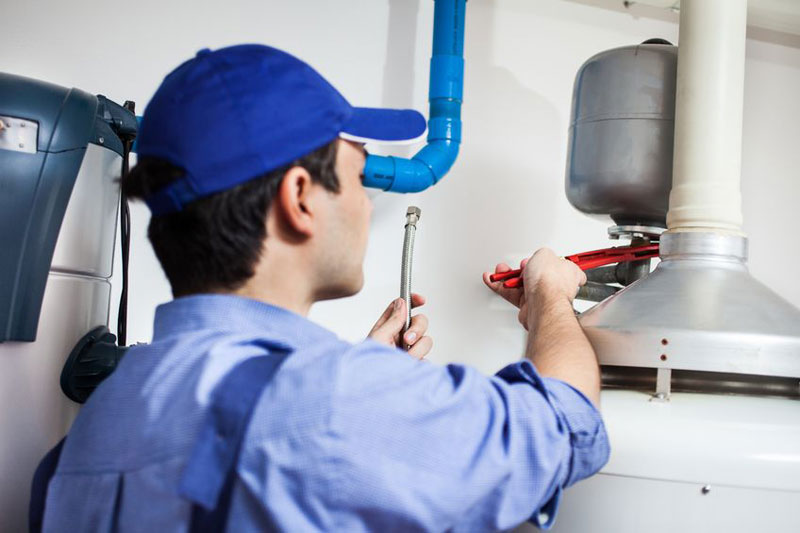 Hot Water Heaters
Whatever your problem — little or no hot water, leaks, smelly or rust-colored hot water, or strange noises — the odds are we can fix it in just an hour or so.  We have experts in gas water heater repairs as well as electric models.  Manufacturers recommend draining and flushing only during the first year or two for a service fee. Checking the protection anode about once a year.  While we're there we can include this service along with a safety inspection, and offer an annual maintenance service.  That's especially important for commercial buildings — increasing reliability, keeping performance at its best, and extending lifetimes.
If the tank is leaking or your unit is simply getting too old we can complete a replacement water heater installation in just a few hours.  New installations may take significantly longer.  Our experts are up to date on the latest models, features, and technologies.  That includes condensing heat exchanger gas models and heat pump electric models for tanks above 55 gallons as required by recent federal minimum efficiency standards.  Energy Star Certified models are even more efficient, and tankless water heaters are big energy and water savers.  Also called instantaneous or on-demand, tankless technology warms up water as it flows through so there's simply no running out of hot water.  Whenever you're replacing or remodeling, we'll be happy to take a look, hear your priorities, and discuss our recommendations.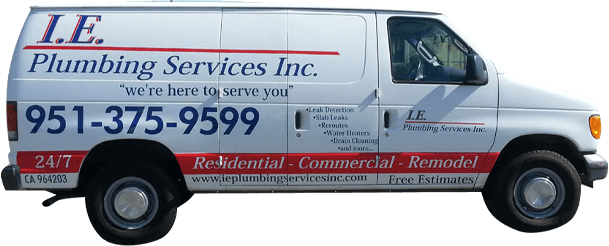 Need A Professional Plumber In Temecula?