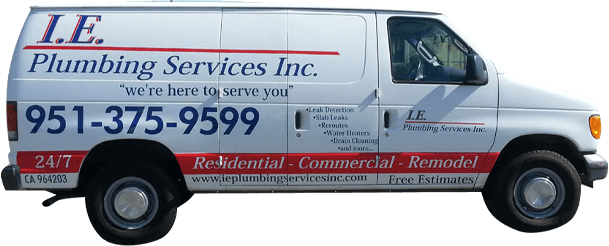 Need A Professional Plumber In Murrieta?
Professional Plumbing & Drain Services Murrieta, California
Need a plumber for your Murrieta home or business?  As a full-service plumbing contractor we're well equipped to handle any plumbing problem with outstanding residential and commercial plumbing services.  Our experts are ready 24 hours a day for emergency plumbing repairs such as drain cleaning services and leak detection (including slab leaks) along with repairing and replacing water heaters.
I. E. Plumbing Services Inc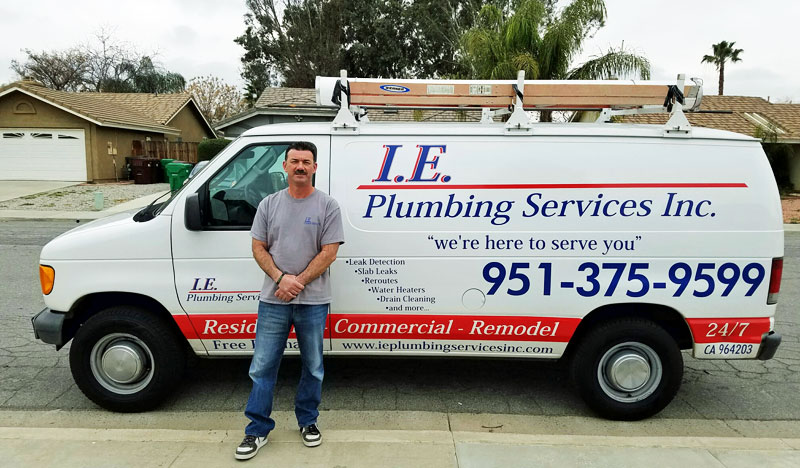 We've worked with Murrieta homeowners, property managers, and businesses for over 16 years with competitive pricing.  And we stand behind everything we do.  Family owned and operated we're California licensed, fully insured, and bonded.  With master plumbers we can take care of gas lines — most local plumbers can't!  And you'll receive a no-charge no-obligation estimate before we start any work.
In addition to the services described below, our experts and well-stocked trucks are ready for installing clothes washers, dish washers, faucets, fixtures, garbage disposals, gas dryers, gas stoves, re-piping, showers, sinks, toilets, tubs, water filters, and water softeners.  For your emergency needs we're available 24 hours a day, including weekends and holidays.
We Service All Murrieta With 24 Hour Immediate Response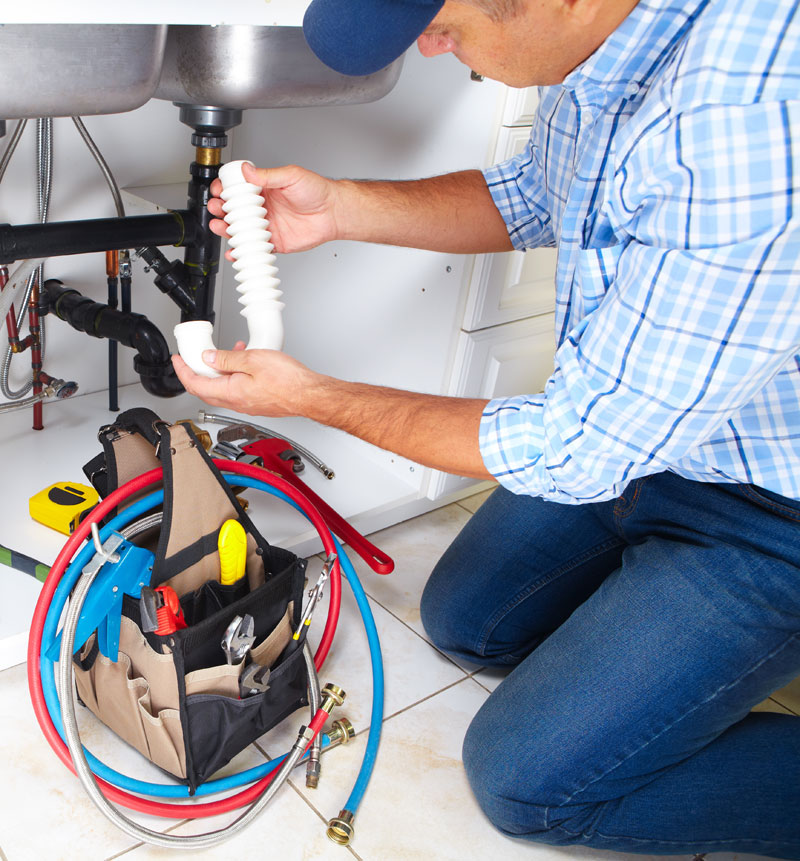 Murrieta Residential Plumbing Services
Whatever your residential plumbing problem is, we'll send out the right master plumber, plumber, or technician with the right equipment and all the parts you're likely to need for one-call one-stop service. We're ready for minor incidents (well, they seem minor after they've been taken care of) such as clogged drains and toilets that are clogged or need some toilet repair. But we're also experienced in difficult issues such as sewer line and water heater repairs. We can re-pipe for a slab leak repair, or completely re-pipe your whole home.
Commercial Plumbing Services
We provide all of the above services to our commercial clients as well, with big differences.  We have nearly two decades of experience with the challenges of large scale plumbing systems and their special heavy-use fixtures.  That experience includes working with owners, property managers, condo associations, and HOAs.  Our staff combines the expertise of plumbers and master plumbers with skills such as determining resident liability and an understanding of accounting compliance.  We're ready 24/365 for emergency commercial plumbing services and will work with you to establish maintenance schedules and contingency plans.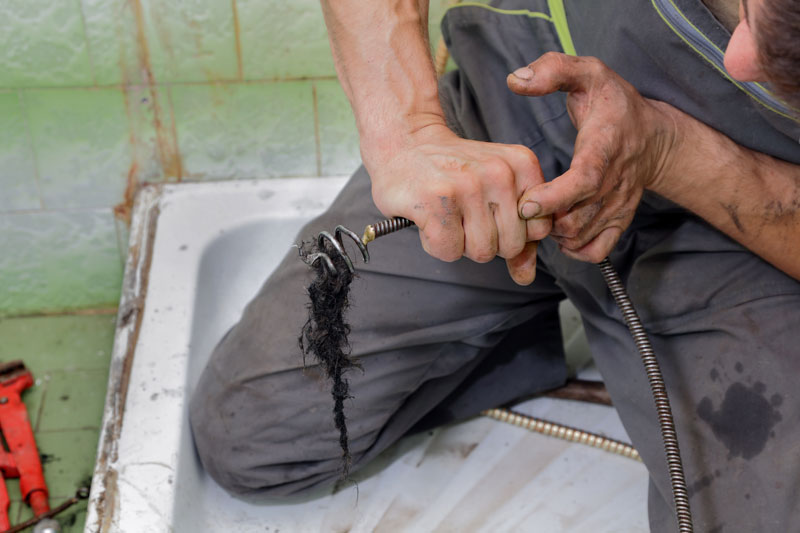 Murrieta Drain Cleaning Services
Do you have a slow-flowing, clogged, or blocked drain that you can't quickly clear yourself?  You need our professional drain cleaning service.  Having problems with more than one fixture?  Then most likely you need us for sewer line cleaning.
Liquid drain cleaners are often effective against hair clogs in the bath or lint clogs in the laundry room, but not so much for kitchen grease clogs.  Even cabling (using a drain snake) doesn't completely clear away buildup, and often just pokes a hole that plugs up again before very long.  That's why we also offer hydro jetting for absolutely thorough drain cleaning services.
A blocked sewer line can be a big problem, sometimes requiring digging and even breaking up driveways.  The most common causes are tree roots and flushing foreign objects, but there are many other causes such as lines that have sagged or corroded causing them to catch and accumulate debris.  So we'll often use a video inspection camera to have a look at the pipe as well as the blockage to determine the best course of action.  That could be cabling, using an auger, water jetting or replacing the line (in cases such as damage, old clay, or old cast iron pipes).
Hot Water Heater Repair and Installation in Murrieta
Have you suddenly found yourself with no hot water, or not enough to make it through everyone's daily routine?  Or has that water become smelly or rust-colored?  Or maybe you've spotted a leak or heard some worrisome sounds from the tank.  Our expert water heater repair trouble shooters go straight to the root of the problem and typically have everything working properly in about an hour.  Even if it's time for a replacement water heater installation, that should only take a few hours.
Whether gas or electric we're up to date on the latest technologies, including the recent federal standards that lead to condensing heat exchangers or heat-pump technology for water installations with tank sizes above 55 gallons.  We're also experienced in the installation, repair, maintenance of tankless water heaters (insta-hot) that save you time, water, and energy.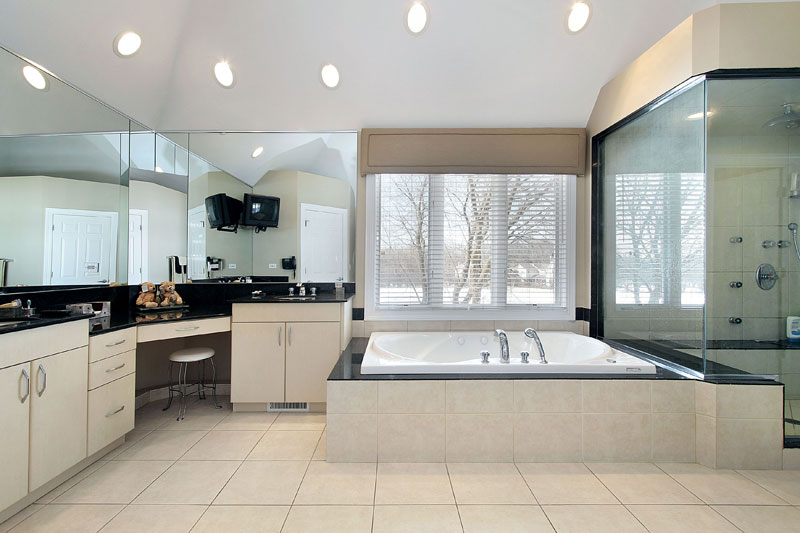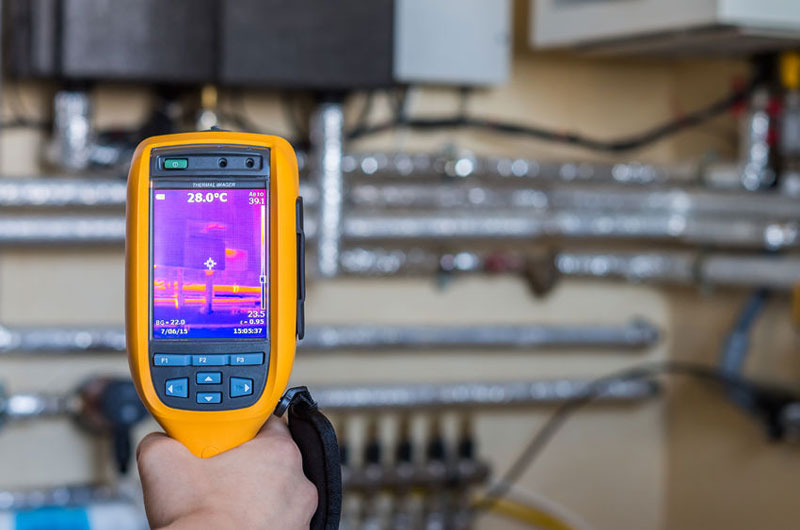 Leak Detection
Leaks don't just waste water.  If drips or sprays go anywhere except down the drain they'll cause mold and progressive water damage.  That could go on for weeks while you try to decide if you have a water leak.  Instead, call us for expert leak detection services.  There's no guess work and banging holes.  We use the latest thermal imaging and ultrasonic technologies to non-destructively pinpoint the location within walls and under flooring, whether plumbing, drains, or sewer lines.  With master plumbers we can also take care of gas leak detection, repair, and re-piping
Slab Leaks
If a leak happens to be under a concrete floor slab (the most common type of first-floor construction for Murrieta buildings, residential and commercial alike, even if there's carpet, laminate, or other flooring) that can lead to big problems.  Erosion slowly but surely undermines the foundation, leading to uneven settling.  That in turn can lead more leaks, building cracks (in walls, floors, and ceilings), and even structural failure.
Slab leaks are especially common for mid-1980s buildings with soft copper pipes as well as older buildings with galvanized iron plumbing.  Unfortunately the symptoms are often subtle — warm spots, damp spots, a little mold, or faint sounds.  Or just an unexplainable jump in your water bill.  Considering the potential consequences, calling in our slab leak detection specialists is a wise move.  And if necessary we can take care of your slab leak repair.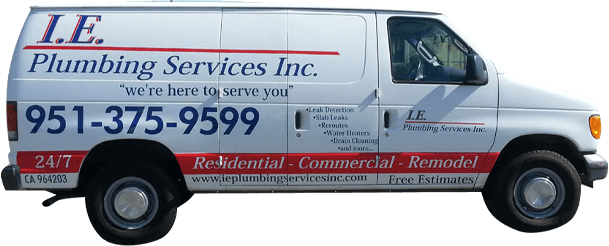 Need A Professional Plumber In Murrieta?