Gas Line Installation
Gas Lines for New Appliances
We also offer gas line installation for almost any gas appliance. This includes gas line installation for gas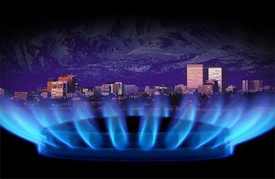 stoves, cook tops, barbecues, water heaters, fireplaces, console heaters, clothes dryers, boilers, furnaces, earthquake valves, and remodeling projects.
Also remember, our qualified technicians also fully understand gas line installation for restaurant equipment and other commercial grade appliances, so don't hesitate to call for free estimates for your business as well!
Don't Put Off Repairing or Replacing Gas Lines in Your Menifee CA Home or Business
When gas line repair or replacement is needed, it isn't like a leaky faucet that you can put off until you get around to it. It is something that needs to be resolved quickly. Whether it is a major repair, gas line installation for a new gas stove, or installing gas logs in your fire place, I.E. Plumbing is the right choice for your gas piping and supply line needs, including complete commercial and residential gas line installation and gas line repair from start to finish permit to flame fully tested and approved!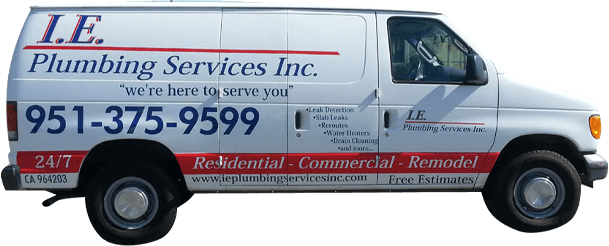 Need Gas Line Installation?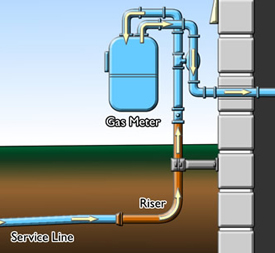 Gas lines Above and Below Ground
Domestic gas has two possible sources: the pipes beneath the street (natural gas) and the storage tanks (propane gas) placed behind buildings or hidden underground. Both types of gas flow into and throughout homes at low pressure.
Gas companies may be responsible for running gas lines to your residential area, but our team of professional plumbers will deliver this gas to your home in the fastest and most efficient and safe manner possible. Once there, the gas will run through the gas lines we install, much like water runs through your water plumbing pipes.
Contact us for plumbing tips or additional information concerning gas pipes, fuel line plumbing, or gas line installation. We make it a point to tell you all you need to know about gas and gas lines, in order to reassure you of their safety, increase your awareness, and help you spot early signs of trouble that we can fix immediately.
For the Gas Line Installation Do It Yourselfer
If you haven't been trained as a gasfitter, don't mess with repairing, replacing or installing gas lines. Whether it's adding a line for a new gas appliance or moving a gas line that's in the way of your basement renovation, have it done by a licensed gas plumber. Without going through the entire (very thick) installation code book, the most common mistakes are made by people who don't even know the basics.
What You Don't Know about Gas Line Plumbing can Hurt You
Do you know about approved gas pipe fittings? There are safety reason you need to know.
Did you know galvanized plumbing pipe fittings are illegal in gas lines? They have been found to react with the gas and corrode. Most of the stuff you may find on the shelf in your local hardware store is not going to be approved for gas pipes.
Did you use teflon plumbers tape for your pipe joints or properly approved pipe dope, that is rated for use with natural gas or propane? Some common pipe compounds react with fuel gas and break down over time.
Did you check your work afterwards by pressure testing the gas lines? Do you know how to pressure test the gas lines without blowing the appliance regulator?
Those are just a few of the things you have to know in order to install gas lines. We hope you agree when you need gas lines installed you need licensed gas line plumbers to do the job.
Call: (951) 319-7166
You Are Here → Gas Line Installation for New Appliance -Don't Become a Statistics