Dealing with Stopped Up, Running or Overflowing Toilets?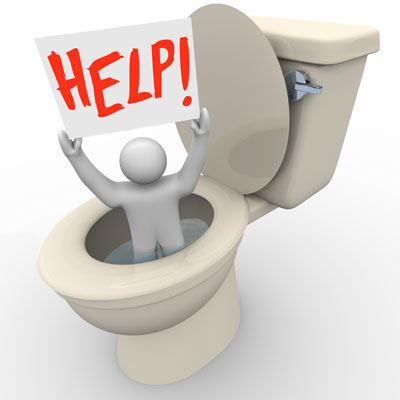 Toilets are one of those items in our house or business we all need but take for granted when they are working properly. When they are not working properly most people do NOT want to have to think about dealing with the problem themselves. But since they are one of the crucial elements of every home or businesses plumbing for obvious sanitation reasons, toilet problems are the predominant cause for calls to a plumber for HELP!
Most toilets used today operate with a standard gravity flushing design, meaning they use the force of the gravity to push the clean water into the bowl and then on into the sewage system. Recently, however, toilets using a vacuum flushing system have been appearing in more and more homes. This system uses a vacuum-assisted flushing mechanism to suck the water into the bowl and down into the sewers. A drawback of this device is that it's much more difficult to unblock your toilet were to become clogged.
Toilet Repair
Toilet service, like toilet repair, is something that everyone tends to put off until it is an emergency. However, there is nothing that can ruin your days like an out-of-service, leaking toilet or overflowing toilet. With our free estimates, there isn't any reason not to call when your toilet starts showing signs of leaking.
Don't believe the do-it-yourself TV Shows when they say that you can complete a toilet repair on your own in less than an hour. Even if your only toilet repair job is just to replace the flushing handle arm, you're better off calling the Menifee CA and surrounding Inland Empire cities plumbing professionals at I.E. Plumbing Services, Inc.
Toilet repair is probably one of the most popular searches on the internet for do-it-your-selfers. This is because most people look at a toilet that is leaking, constantly running, or stopped-up and think they can fix it themselves. Why not? It looks like an easy repair. This may be true in some cases, but most of the time you will save yourself trouble, time and money if you call an experienced plumber when you don't know anything about toilet repair.
Simple Toilet Repairs
Toilet repair can look deceptively simple when you see a diagram of the working parts. You think, "Sure, I can do that," but read the directions carefully. For example, the standard directions for toilet tank flush valve replacement include, "Be careful of permanently scratching the flush valve seat", "shut off main valve", "disconnect hoses", and "be careful not to crack the toilet tank." Even if you make it this far, the only thing you can do if your new tank flush valve doesn't work is "check for leaks" and "make adjustments." Suddenly, a fifty-minute project turns into an indefinitely unresolved issue.
Watch Your Back
Another example of toilet repair that you should not attempt is replacing the wax ring at the base of the toilet. A wax ring is a very simple part of the toilet that keeps the water from leaking water and wastes out from the base of the toilet. It can cost less than ten dollars to buy and merely needs to be replaced when the wax pulls away from the toilet over time. What could be easier to fix? You'll understand why you need a plumber's help when you go to lift a fifty-pound toilet off of the base to replace the wax ring, and then try to set it back down on the bolts without being able to see the bolts or the wax ring. If you have any kind of neck, back or joint problems, you should never attempt this kind of toilet repair.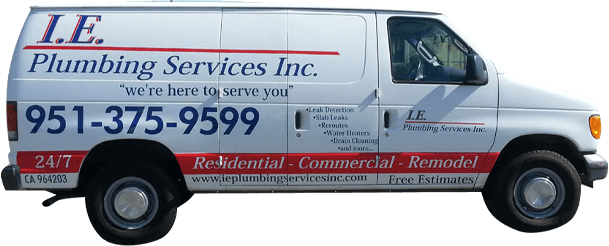 Need A Professional Plumber?
Getting a New Toilet?
Whether you choose to get your toilet from your plumber, or want to go out and select it yourself, it's important to understand what different types of toilets are available on the market. Here's a list of the more frequently used toilets today:
Gravity Toilets – Uses the force of gravity to clear the waste from the bowl. (Most Common)
Vacuum Toilets – Uses a vacuum assisted force to suck water down and out of your toilet. (more effective than the gravity type)
Standard Flow Toilet – Uses the full tank (usually about two gallons) and 1 flush will clear all waste.
Low-Flow Toilet –   Uses about half the water of a standard flow. (May require 2 flushes)
Dual-Flush Toilet – Uses a flushing control for low-flow or standard flow. (Saves water)
If you need assistance with deciding on the best type of Toilet for your specific needs, heavy use (Family of 4 or more), or light use, (Singles and Couples), give us a call to get the advice of professionals.
Toilets are fairly simple pieces of equipment to operate and keep in good functioning order. But remember; simple does not necessarily mean easy to repair. If you are at all unsure about how to go about affecting repairs on your toilet, it's best to call a plumber. Toilets are designed to keep working. If you are finding that your toilet won't flush or that waste is backing up when flushed and is almost overflowing, it's time to have a professional check it out. And if your toilet doesn't drain properly, the problem may not be with your toilet at all but a sewer line problem.
For servicing your toilet and its plumbing in Menifee CA  Call: (951) 375-9599 Now!