Plumbing Problems You Can't See
Ever Wish You had X-Ray Vision?
Unless you have X-Ray Vision, finding the reason why a plumbing pipe is not allowing full flow of water
or getting clogged or backed up, you need Plumbing Video Pipe Inspection.
Our video camera pipe inspection allows our technicians to visually inspect underground sewer lines and other piping to determine the conditions inside the pipes.
Our Plumbers are trained, experienced and highly skilled at using the latest hi-tech video equipment to help you maintain the integrity of your buildings plumbing infrastructure.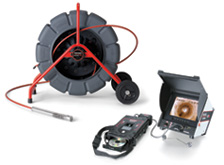 When it is difficult to locate the cause of a plumbing problem there is really only one way to get to the bottom of the problem, and that's via a flexible fiber optic cable with a specially designed high-resolution video Inspection camera transmitting real time video to a monitor.
Plumbers can also use a pipe inspection video camera to peer inside walls or behind appliances or objects that are obstructing the physical "Eyes on" view.
Video Plumbing Inspections Pinpoint Problems Like These:
Broken, cracked or collapsed pipe — damaged pipes requiring repair or replacement.
Offset pipe — sewer pipes have become misaligned due to shifting soil, frozen ground, settling, etc.
Pipe Blockage — grease buildup or a foreign object is restricting or prohibiting proper flow and/or cleaning of the line.
Corrosion — the pipe has deteriorated and/or broken, causing sections to collapse and restrict water flow.
Bellied pipe — a section of the pipe has sunk due to ground or soil conditions, creating a valley that collects paper and waste.
Leaking joints — the seals between pipes have broken, allowing water to escape into the area surrounding the pipe.
Root infiltration — tree or shrub roots have invaded the sewer line, preventing normal cleaning and/or roots have damaged the pipe.
Off-grade pipe — existing pipes are constructed of substandard or outdated material that may have deteriorated or corroded.
Left unidentified, these escalating problems can cause back-ups and/or breaks in the lines. Once this occurs, reactive, immediate, and essential repairs are required. Pre-purchase and maintenance screening of the general condition of the sewer system allows a proactive approach to prior unknown issues. Pinpointing the location of issues eliminates guesswork and saves time and money once wasted on trial and error locating/digging. I.E. Plumbinbg Services can provide valuable services on all types of pipe lines, including but not limited to: service laterals, clean-outs, main drains, septic tank lines, vent stacks and floor drain systems.
Benefits to Property Management Company sewer line inspections:
Professional, Experienced, Trained and Skilled Plumbing Service Technicians
Unbiased 3rd Party Opinion Offering Real Time Video Proof if Necessary
Quick, timely response
Preventive Maintenance to Protect your Investment Properties
Live footage delivered via DVD for Insurance or Building Inspector
Pinpoint specific location of Current Issues or Potential Issues
Determine if Hydro Jet Sewer Drain Pipe Cleaning is required
We service all Of Menifee CA and surrounding Inland Empire cities.
I.E. Plumbing Drain Cleaning Services
When you need Video Pipe Inspection in Menifee CA ->
CALL: (951) 375-9599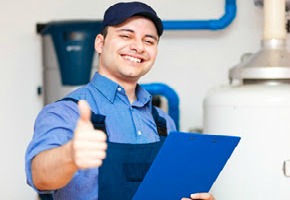 If you would like to read more or add a testimonial like the one below, CLICK HERE
You Are Here →Video Pipe Inspection – Locate Obstructions, Roots, Clear and Clean