Sewer Line Inspection, Repair, Cleaning and Installation
I. E. Plumbing Services provides sewer pipe repair and drain cleaning services to homes in Menifee CA and all over the Inland Empire. we know each city's requirements as to type of piping they will allow and the kind of permits you need to perform sewer repair. So don't call just anyone, call your local Menifee CA plumbing professionals at I. E. Plumbing.
Video Sewer Pipe Inspection
Sewer Pipe Video Inspection is the Best Way to correctly determine if repairs are needed, where and to what kind of repairs will be needed. With the use of our Video Pipe Inspection System (VPIS) we are able to visually travel through your sewer pipe to precisely determine its condition.
The equipment that makes this possible is a flexible rod connected to a High Resolution Camera designed specifically for this purpose which transmits images from below ground, inside the sewer pipe, to a monitor, (TV Screen), next to the technician above ground. It allows our technician to put "Eyes On" current problem areas and from years of experience recognize signs of potential future sewer pipe problems.
Because I. E. Plumbing specializes in video inspection our technicians are able to provide our clients visual proof of the condition of their sewer pipe from end to end. Anyone who has had to deal with sewer repair problems will agree that it can be an expensive and frustrating process. Often minimal root intrusion or minimal pipe offsets are interpreted by some plumbers as reason for expensive repiping jobs, so it is hard to know who to trust. Using real-time video feeds, our inspection will provide you with the actual condition of your sewer pipes enabling you to make a more well informed decision about repairs.
In addition to camera inspection, I. E. Plumbing Services employees Ultrasonic equipment to locate and mark precisely where pipe damage is in a sewer line so that we can quickly and easily provide the necessary sewer line repair. Through the methods we use we can help save time, money and your lawn by knowing the exact location of the problem or problem areas.
What Causes Sewer Pipe Breaks and Leaks?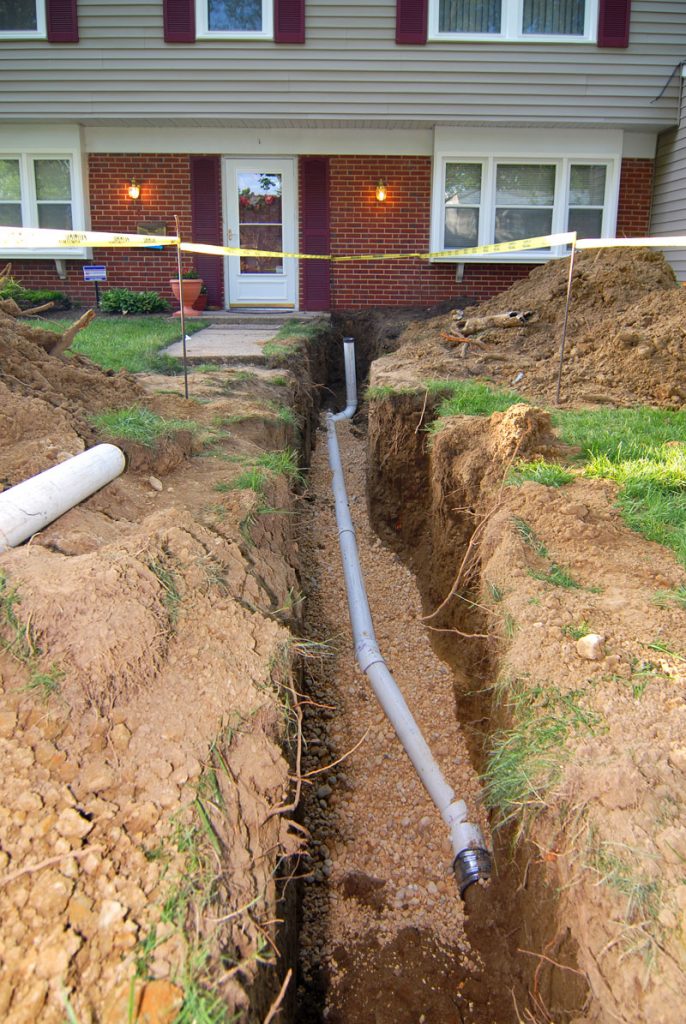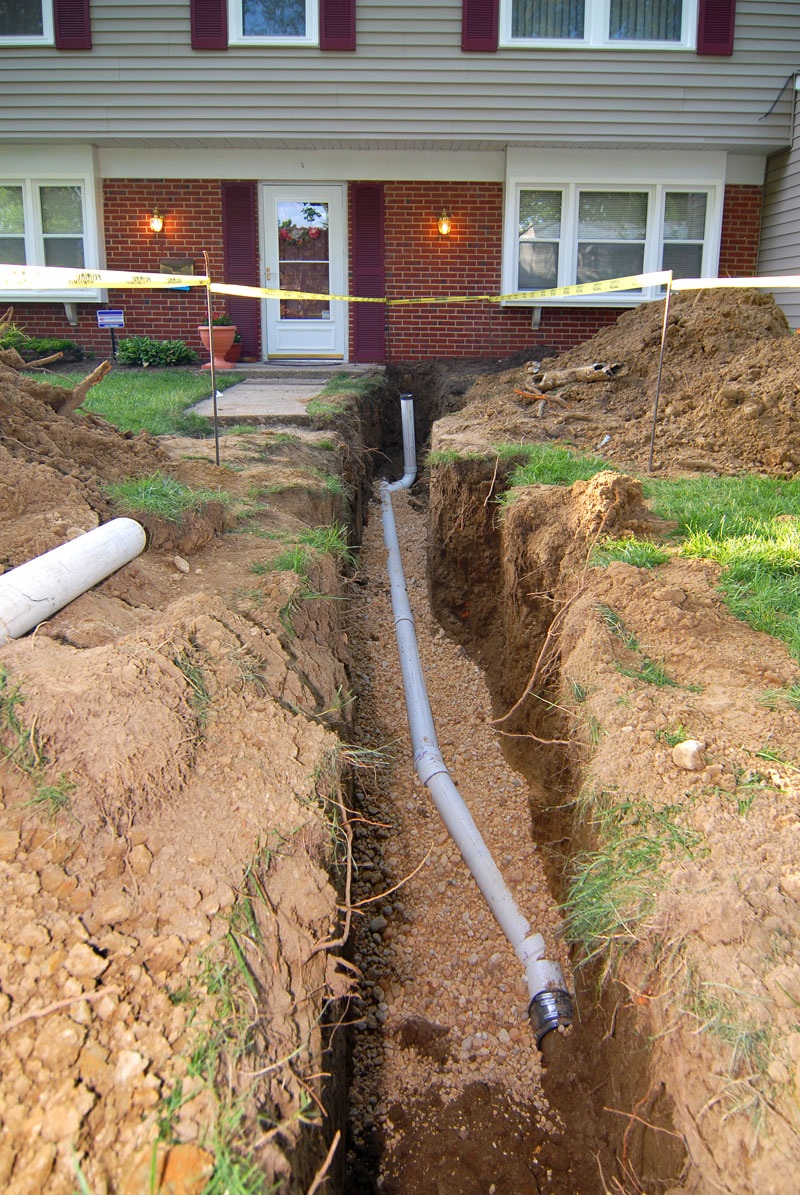 Age, Cracks, Roots, Earthquake activity, and Settling Foundations. Sewer repair is usually, (Not always), necessary to remedy certain common problems in older lines. Generally speaking, unless there is some kind of accident or earthquake activity, sewer line damage happens over time.
One of the main causes of sewer line damage is roots that grow through cracked lines. One small crack in an old sewer line will make it the target for a root system to take hold and block or destroy the pipe. You can use sewer line cleaning to remove roots, but this is only a temporary solution in cases where you have older clay pipes or what's known as "Orangeburg Pipes".
If you have older cast iron pipes or like clay pipes, (With crumbling mortar joints), or Orangeburg pipe, (tar infused wood that was popular in the forties), sewer line cleaning may actually destroy them thereby compounding the damage. In this case, you will be looking at sewer line installation with other materials like plastic that are better suited for the Inland Empire Area. If you have a newer home, we have seen cases where a settling foundation will put pressure on the joints or a sewer line causing it to crack.
Other Causes for Sewer Line Problems:
Broken, cracked, offset or collapsed pipes – damaged pipes due to shifting soil, foundation settling, etc.
Blockage – grease buildup or a foreign object is restricting or prohibiting proper flow and/or cleaning of the line.
Corrosion – the pipe has deteriorated and/or broken, causing sections of the pipe to collapse and restrict flow.
Leaking joints – the seals between pipes have broken, allowing water to escape into the area surrounding the pipe.
Bellied pipe – a section of the pipe has sunk due to ground or soil conditions, creating a valley that collects paper and waste.
Leaking joints – the seals between pipes have broken, allowing water to escape into the area surrounding the pipe.
Root infiltration – tree or shrub roots have invaded the sewer line, preventing normal cleaning and/or roots have damaged the pipe.
Off-grade pipe – existing plumbing pipes are constructed of substandard or outdated material that may have deteriorated or corroded.
Indications You May Need Sewer Pipe Repair
Sewer repair is needed when your sewer is backed up or starts leaking. This is probably one of the most unpleasant plumbing situations you can encounter, and since this is a much more complicated problem to solve than something like faucet repair, you really need qualified technicians that know what they are doing. This is because, depending on the condition of your sewer pipe, a section of sewer may have to be replaced. Of course, a foul smell in certain areas of your property (Normally between the street and your home or office building), may indicate a leaking sewer pipe. One area of your lawn may have grass that grows faster and is taller than the grass in the rest of your yard.
If you find any of the above indications your sewer line has a problem Call: (951) 375-9599
If you would like to read more or add a testimonial like the one below, CLICK HERE