Your Menifee CA Slab Leak Repair Experts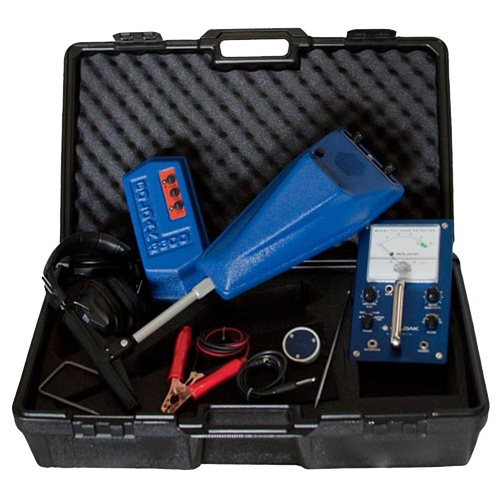 A slab leak under or in your home foundation can be an extremely discomforting and potentially destructive experience. Many homes built in the Southwest United States in the mid-eighties were built with a concrete slab foundation and soft copper water pipes under the slab.
Unfortunately, many homeowners don't realize they have a potential slab leak situation until some major damage occurs to the home.
A ruptured or leaking pipe under or in your concrete foundation slab can sometimes take weeks or months to appear but the damage it can do to your home and foundation can truly be massive; even catastrophic. Our expert plumbers in Menifee want to ensure that your problem is resolved and fixed in a timely fashion. Take immediate action when you see evidence of a slab leak because there is no way to tell how much damage may have already been done or how soon the damage might damage the foundation of building itself.
There are 3 types of slab leaks:
Water leak ( a broken/cracked water line that is under or in your foundation)
Sewer leak ( a broken/cracked line under your foundation that cause bad odor and stop up your sewer system)
Gas Leak (a leak under your foundation coming from your gas line)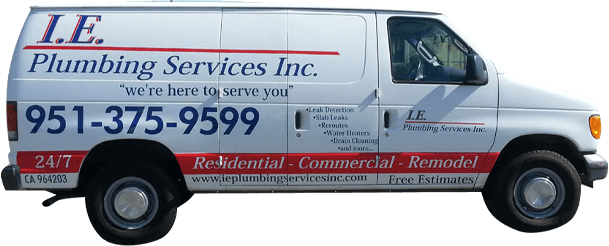 Need A Professional Plumber?
What causes a slab leak?
A slab leak can result from old fractured or cracked pipes buried under the foundation. They usually are the result of a water line or sewer line leaking which eventually can warp/bend or even lower portions of a foundation, cause cracks in walls, buckle a floor and even causing shifts in the foundation. Most of the time the cracked pipes are the culprit, resulting in water rising to the surface.
Other Common Slab Leak Symptoms Are:
High water bills
Unexplained wetness on floors, carpets or walls
Wet spots appearing in garage slab floor
Warm spots on floors
Low water pressure
Unexplained sounds of dripping or running water
Wet spots or standing water adjacent to your foundation
Soil expansion or swelling
Sink Holes appearing adjacent to your Foundation
Slab Leak Repair Process
Slab leak detection involves using a leak detector to locate, within three feet, the source of the leak. Slab leak location detection goes beyond visual inspection and is considered a service. Once the leak is located, with your approval the repair can begin. The carpeting, flooring, cabinets, etc. are removed from the area and a jackhammer is used to break through the concrete slab. Once the leak is found and a patch applied, new concrete is poured and the flooring is restored.
If you have seen, felt or heard or even suspicion any of these symptoms are occurring, call our expert Menifee CA plumbers for a free visual inspection and estimate. As a matter of prevention, we offer early slab leak detection as a preventative maintenance measure to potentially save you thousands of dollars in foundation repairs.
Remember, not every plumber can do this type of plumbing job right! Imperfect or cheap materials can allow slab leaks to happen again and quickly. Your expert Plumbers of Menifee CA use only high quality materials and state of the art tools to ensure this problem won't reoccur in the future.
If you see, hear or feel any of the Slab Leak Symptoms listed above, do not hesitate to contact your Menifee Plumber
Call: (951) 375-9599 Now!
If you would like to read more or add a testimonial like the one below, CLICK HERE