Are You Considering  or Actually Needing to Buy a Water Heater?
Electric vs Gas Decision Process
Your first decision should be whether to buy a gas or electric model. If you're replacing an existing water heater, check to see what type you have now. We are regularly surprised by how many people don't know. Is it gas, electric or even propane? Do you have a natural gas outlet available at the water heater, or only an electric outlet? Many homes are not equipped with natural gas. Obviously, it would not be a good idea to buy a gas water heater if you have an all-electric home.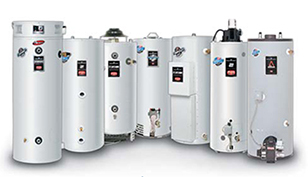 Which is Less Expensive – A Gas Water Heaer or Electric?
In almost all of California, natural gas is the most economical way to go. It usually costs three times as much to heat the same amount of water with electricity as it does with gas.
If you have an electric water heater and a gas furnace or stove, you may save money in the long run if you extend the gas line to your gas water heater.
If you live in a rural area that has propane service instead of natural gas,  a propane gas water heater is usually also less expensive than electric water heater around Menifee CA.
Gas (Natural) Water Heating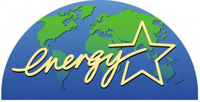 Bradford White offers a wide array of both natural and LP gas-powered water heaters that are Energy Star compliant for residential use. These durable products provide years of dependable service and are designed to give you more hot water for the money.
Save Money and More with ENERGY STAR Qualified High-Efficiency Gas Storage Water Heaters
If you need a new gas storage water heater, ask for one that's earned the ENERGY STAR and start enjoying these benefits:
Save yourself some cash. Choose an ENERGY STAR qualified gas storage model instead of a standard model and save about $30 a year. Over the 13-year lifetime of the water heater that's about $360. Larger families can save even more money.
Make a good investment that protects the environment, too. The energy savings will recoup the modest price premium in about two and a half years. But this investment also helps the planet. If everyone in the U.S. purchasing a standard gas water heater this year chose a qualified gas storage model instead, we would prevent one billion pounds of carbon dioxide from entering the atmosphere, the equivalent of creating 132,000 acres of forest.
Call: (951) 375-9599 Now!
You Are Here →Natural Gas Water Heaters – The Economic Way to Go