I.E. Plumbing Services Inc. – Your Menifee Plumber
Your Menifee Plumber has been serving homeowners and businesses solving leaky plumbing problems for over 20 plus years and is recognized for being one of the most knowledgeable
plumbing companies in the industry specializing in slab leak detection. But of course we are a full service plumbing business and can handle all your plumbing needs.
Do You Need A Leak Fixed In Your Menifee Ca Home Or Business – Inside Or Outside?
Regardless of whether it is just a leaky faucet dripping or a main water line gusher, I.E. Plumbing Services can handle the job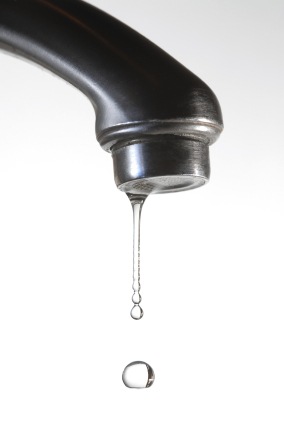 so you are only getting water where you want it and when you want it. Of course then there are those nasty little leaks in plumbing pipes between the walls you may never see or hear that can cause among other things mold growing between your walls. Of course mold is a health hazard. I. E. Plumbing Services handles all types of water leaks in your home or business plumbing.
Knowing a plumbing leak exists, whether it is small water leak or a gusher is one thing; finding out exactly where the leak originates is something totally different. Don't allow someone to come into your house or business and begin cutting floors or walls without determining exactly where the leak is coming from with a water leak detection equipment. If you aren't able to determine where a leak is coming from it's time to call your plumber and schedule an visual inspection and get a free plumbing repair estimate, or a free estimate for a water leak detection service using only the latest state of the art leak detection equipment.
 Preventing Leaky Plumbing is Just
Maintenance and Good Habits
Here's 8 Smart Tips from Logic House we Hope You Find Useful
Plumbing leaks and the resulting water damage repairs or mold cleanup can be costly. Avoid the inconvenience with some good habits and modest investments in time and money.
Locate your home's main water shut-off valve. If there's ever a large plumbing leak, you can go straight to your shut-off valve and quickly turn off the water to the entire house.
Install shut-off valves at individual appliances and fixtures. That allows you to keep water flowing in other areas of the house while making site-specific repairs. Expect to pay $4 to $10 for each valve; expect to pay $50 to $75/hour for professional installation.
Install a flow sensor that detects plumbing leaks and automatically shuts off water to the entire house or a specific appliance. (I.E. Plumbing Services can offer you same day installation.)
Remove hoses from outdoor spigots in winter to prevent frozen water from cracking the pipes and causing plumbing leaks, or worse, a flood. Install frost-free hose bibs at exterior spigots.
Add pipe insulation to the plumbing in cold parts of your house—such as garages, basements, and crawl spaces—to avoid frozen pipes (and to shorten the wait for hot water). Pipe insulation tubes cost as little as 35 cents per foot.
Don't use exposed pipes as hanger rods for laundry or to store clothes. Doing so can loosen joints and fasteners and lead to plumbing leaks.
Don't overload vanities and sink cabinets. When you crowd stuff into your cabinets, you can jostle water supply pipes and drains, loosening connections and causing a

plumbing pipe leak

. If drips occur, they're tough to spot amid piles of cleaners and spare TP.
Fix problems quickly. Even small leaks can make pipes corrode more quickly, and cause significant water damage or mold. Take the time to periodically scout for signs of leaks and drips.
But If you haven't quite kept up with maintaining your plumbing and need plumbing leaks fixed in Menifee Ca, your Plumbers at I.E. Plumbing Services, Inc. can fix your plumbing leak problems Call: (951) 375-9599 Now!
---
If you would like to read more or add a testimonial like the one below, CLICK HERE