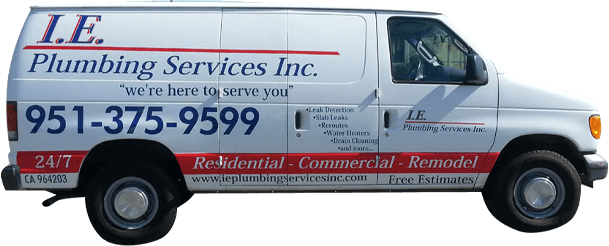 Need A Professional Plumber?
Reputable Menifee Plumber? Get Information from the California State Licensing Board (CLSB):
This information helps you get started determining what type of plumber you need by making sure they are qualified and properly licensed. (NOTE: This information is paraphrased as its original source is regarding contractors in general.) The following 3 things also apply when looking for an Emergency Plumber in Menifee CA.

1. Confirm The Plumber is State Licensed, Bonded and Insured

In California, anyone who contracts to perform work on a project that is valued at $500 or more for labor and materials must hold a current, valid license from the CSLB. You can verify the license on-line or call 1-800-321-CSLB (2752).
You can see I.E. Plumbing Services, Inc.'s "C36 – Plumbing Contractor License", C36 Plumbing Contractor's License # 964203 LISTING HERE. Our license now falls under our Corporate Business Name. Prior to 2011 we operated under our previous license number as a sole proprietor, (That number has been retired). I.E. Plumbing Services, Inc. is licensed as a Specialty Plumbing Contractor; not a General Contractor.

ALERT:  Be advised that unlicensed individuals pose a risk to you and your family's financial security. They expose you to significant financial harm in the event that a worker is injured while on your property, if your property is damaged, if the work is incomplete and/or faulty. Few, if any, unlicensed individual has bonding or workers' compensation insurance. The quality of their work usually doesn't compare to that of a licensed contractor. Don't take the chance in order to save a few dollars. You'll probably end up paying more in the long run.
As well, when you need plumbing repairs versus plumbing services for a building project, the following information will also help you to find a Licensed, Bonded and Insured Plumber to service your plumbing needs.
2. Check Their Better Business Bureau Rating
A+ RATED & Better Business Bureau Accredited
I. E. Plumbing Services, Inc. Since 08/23/2006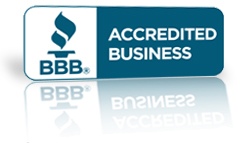 BBB has determined that this business meets BBB accreditation standards, which include a commitment to make a good faith effort to resolve any consumer complaints.
You can check the I.E. Plumbing Service, Inc. BBB Rating HERE
I.E. Plumbing Services Inc. Warranty Basics
1 Year on All Parts and Labor Except Drain Cleaning
30 days on All drain Cleaning
Water Heaters all come with a 6 Year Factory Warranty. Extended Warranties are available up to 9 or 12 years (Depending on Model).
CALL: (951) 375-9599