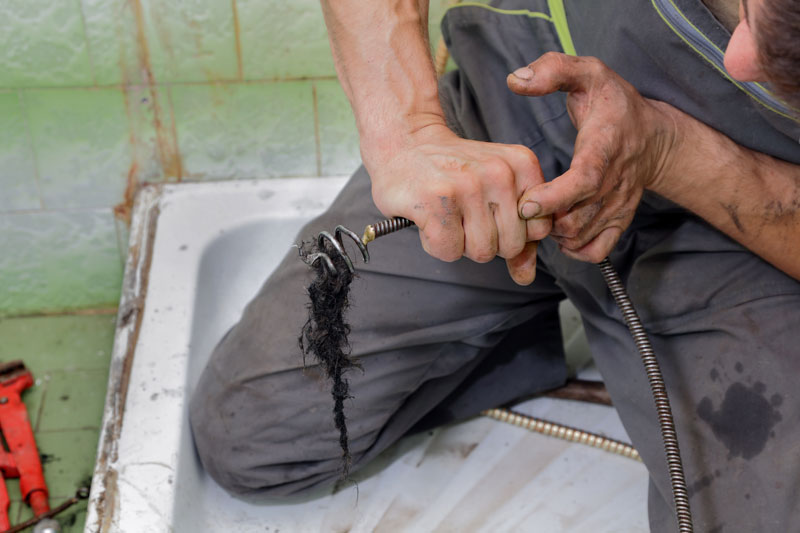 Your drain and sewer system does a dirty job—every day.  Every time you flush your toilet, wash your hands, bathe, do laundry, or clean your clothes, your drains and sewer lines removes soiled water from your home.  Unless you want to deal with unclean water in your home personally, you'll want to recognize issues before they become major problems.  If you find that you are having a significant plumbing problem, give the team at I.E. Plumbing Services a call at 951-375-9599.
Indicators of Drain & Sewage System Problems
The majority of drain pipes and sewer lines in your home are hidden because they are a within your walls and floors.  Consequently, many homeowners are not aware of plumbing problems until there is an obvious problem (such as an overflowing toilet, backed up sink, etc.).  This does not mean that plumbing problems occur suddenly.  In fact, the majority of drainage and sewage problems give indicators that something is wrong.  Some of these signs include:
Drains within sinks, tubs, and washing machines that have bad odors
Slow draining sinks, tubs, and toilets
Bubbling or gurgling occurring during draining
Rising water in one drain as another drain is emptying
I.E. Plumbing Resolve All Sort of Drain Problems
Even if you are careful to minimize plumbing clogging substances from entering your drains, in time small substances can collect and block your plumbing.  Therefore, having your drains and pipes cleaned annually will prevent major blockages from occurring.
Is your home's plumbing aged?  If so, updating pipes and fixtures is the best approach for preventing plumbing failures.  There are several new plumbing technologies and materials which provide significant advantages over older plumbing systems.
If you recognize a plumbing issue, it only makes sense to act quickly.  The longer you neglect the problem, the more expensive the fix will be.  The I.E. Plumbing team offers fast and reliable drain cleaning, plumbing repair and maintenance throughout Murrieta, Corona, Lake Elsinore, Hemet, and Temecula.  Call us today if you need assistance.  951-375-9599