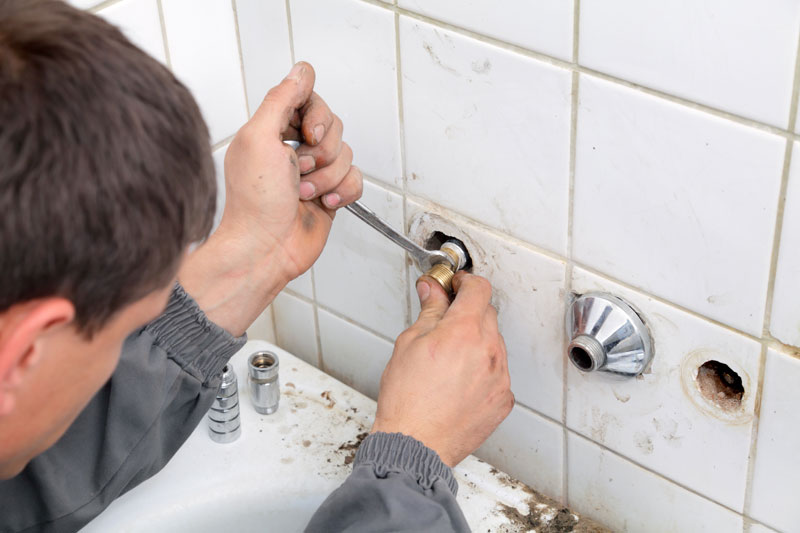 Everyone likes a good deal, but sometimes it is wise to weigh the costs.  There is an old saying in plumbing that goes, "Good work ain't cheap…cheap work ain't good."  For the most, this is true.  Several handymen work on plumbing every day, but the results of their work are not nearly equal to that of a licensed and certified plumber.  If you come across a deal of a lifetime by a non-licensed handyman, you may want to consider the following information.
Handyman Issues
Although a person may be mechanically inclined, there are particular nuances with plumbing that can go overlooked.  When unlicensed repairers pass over these things, a patch job is often the best result.  Patch jobs are cheap, but they can cost you dearly in the end.  For instance, a handyman can replace a section of piping but does he understand why the section of piping needs to be replaced?  If the symptom is fixed rather than the cause, more problems can occur later.  Such occurrences can become extremely problematic if the work involves water heater repair, water heater installation, or slab leak repairs.
Furthermore, handymen usually do not have the advanced tools that licensed local plumbers to acquire.  In cases where they do, handymen have not had the required training associated with these tools.  A useful tool in the wrong hands can cause more damage than repair.  Brock Plumbing technicians are highly trained and receive continuous training on updated plumbing techniques and standards.  Not all plumbing is the same, and different styles of plumbing require a variety of methods to address problems.
I.E. Plumbing is a fully licensed plumber capable of handling drain cleaning, slab leak repair, leak detection, water heater repair, and water heater installation.  We are a local plumber service ready to tackle any problem issue you may have.
951-375-9599