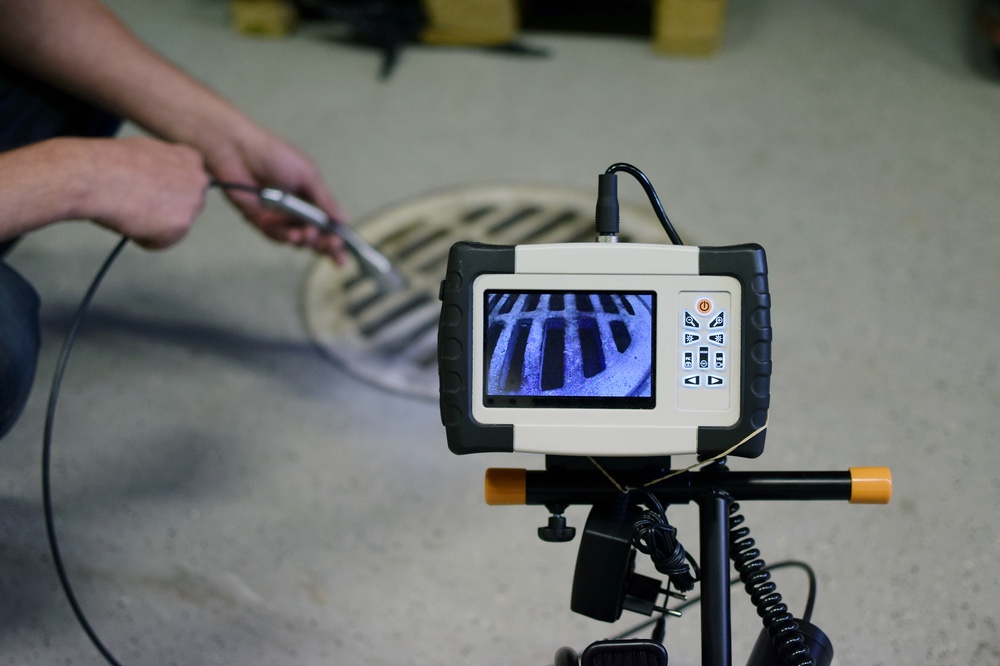 They're no ordinary video camera. Professional-grade drain and sewer cameras can cost as much as $15,000. More like a submarine than a handheld, they're among a plumber's most valuable tools.
When Do I Need a Sewer Line Video Inspection?
Sewer camera inspections most often result from a specific plumbing problem. Have a toilet backup? Smell a sewage leak? Video camera line inspections are a non-intrusive no-digging way to find out exactly what's the problem and where it's located. And that's critical in determining if repairs are necessary and in choosing the most economical type of repair if they are.
Video camera pipe inspections are also a good idea when buying or selling a home or business property. In fact, many cities in California require a sewer compliance certificate for any transfer of ownership, major remodeling, or installing a larger water meter. And periodic sewer line inspections are a good preventive measure, identifying potential problems before they suddenly become major headaches.
What Are Sewer Cams Like? How Are They Used?
These days a sewer video cam is a waterproofed high-resolution digital camera mounted on a long flexible rod that's used to push them down the line. Along with the rod an electrical cable runs back to a live display. The unit also contains powerful lights. Most are auto-focus and many are self-righting, automatically rotating so that the top of the image is upwards. Those we use also include transmitters that let us locate exactly where they are. We watch the video in real time, and can also make a DVD for your reference.
Sewer cameras can handle drains as small as 2 inches all the way up to sewer lines as large as 3 feet across. Operating underground and under concrete floor slabs are no problem. And they can travel through several hundred feet of pipe when necessary. They're best inserted through a cleanout tap, but if necessary we can remove and later reinstall a toilet for access.
What Do They Find?
The high-resolution color camera lets us see just about everything. Tree roots and other blockages. Corrosion, breaks, cracks, separated joints. Bellied (dipping) and off-grade lines. The connection at the street. Earthquake damage.
With a sewer video inspection we'll also be able to see the type of pipe (clay, cast iron, plastic, etc.) along the full length of the line. That's important as plumbing upgrades often stop a few feet from the building and leave the old pipe for the rest of the way. These video cameras have even been used to locate valuables that went down a drain.
But keep in mind that we'll only see the insides of the line, not any issues on the outside. And usually murky water means we won't have a good view until after drain and sewer cleaning.
Call IE Plumbing for Video Camera Pipe Inspection
Renting a sewer camera for a single day frequently costs more than we charge for a video camera inspection. Plus you'll have our years of practice and plumbing expertise. So you'll have solid information before any major decisions.