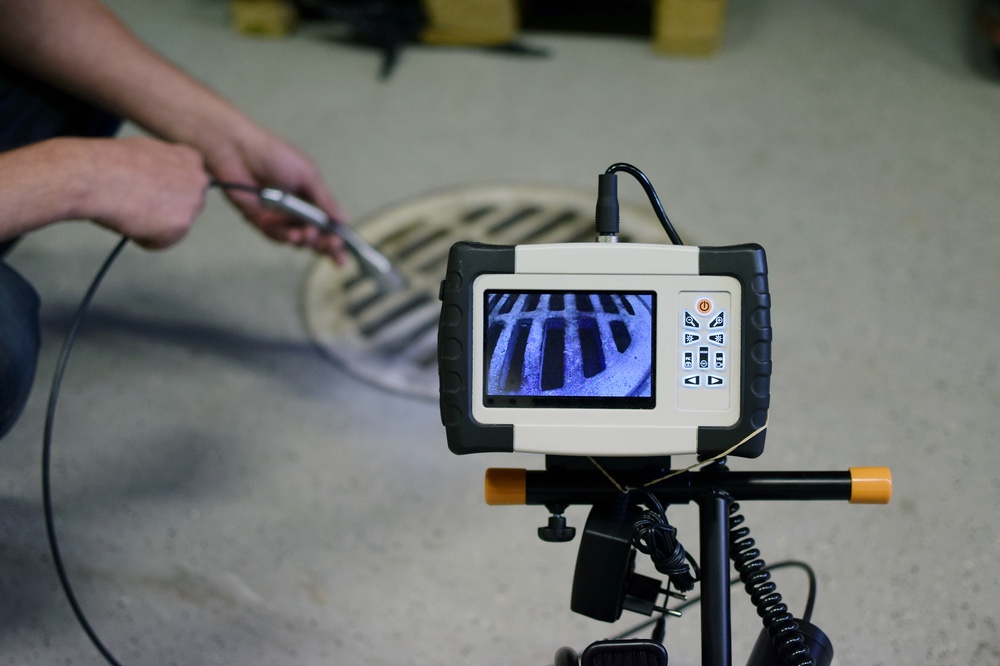 Video sewer inspections have become more and more common, so you may be wondering why.  It's not just a plumbing fad!  For a video camera inspection of your sewer line, a hi-tech waterproof camera is inserted inside and pushed down the pipe.  With advances in technology, the result is now clear, color, real-time videos showing the inside of the pipe, even if it's a hundred feet long or more.  Many of these video cameras also incorporate a locator transmitter so that their location can be detected from above, tracing out the path of the sewer line and pinpointing any problem.
Top Benefits
Save Money on Cleaning and Repairs: There's no guesswork or false starts when we know exactly what the problem is and where it's located.  And the problem is solved faster.  You might even discover that it's not necessary to replace the line after all.
Permits: Less digging can mean no waiting for city permits.
Proactive Diagnosis: We can identify and assess corrosion, cracks, separated joints, collapsed sections, dips, and inadequate slope before they cause serious problems.
Less Disruption: There's no need to tear up the lawn or hack through a driveway to gain access for a sewer inspection.  The same goes for lines running through walls and underfloor slabs.
Quality Assurance: A post-inspection makes sure that sewer and drain cleaning or repairs are complete and proper.
Pre-Purchase Assurance: A video sewer inspection before you buy a property avoids unpleasant surprises a few years down the road.
Lost Items: An in-pipe video camera can also sometimes locate lost items that have gone down the drain or been flushed.
Line Location:  A video inspection can also map out the exact location of lines if you're looking to plant a tree or add a new structure.
Confirmation: You can see for yourself and view the details of what your plumber is talking about.
Insurance: The video can be recorded on DVD too so there are no doubts about an insurance claim.
When Is It Time?
If your home or business property is more than 20 years old a video camera inspection can alert you to any deterioration of the sewer line.  Likewise, if you're about to buy an existing property.  And there are a few specific conditions where the cost may well be worthwhile.
A toilet or drain backup that isn't cleared by a plunger.
A toilet that bubbles when flushed or when a sink or tub is drained.
Multiple drains are clogged.
There's a foul odor near drains.